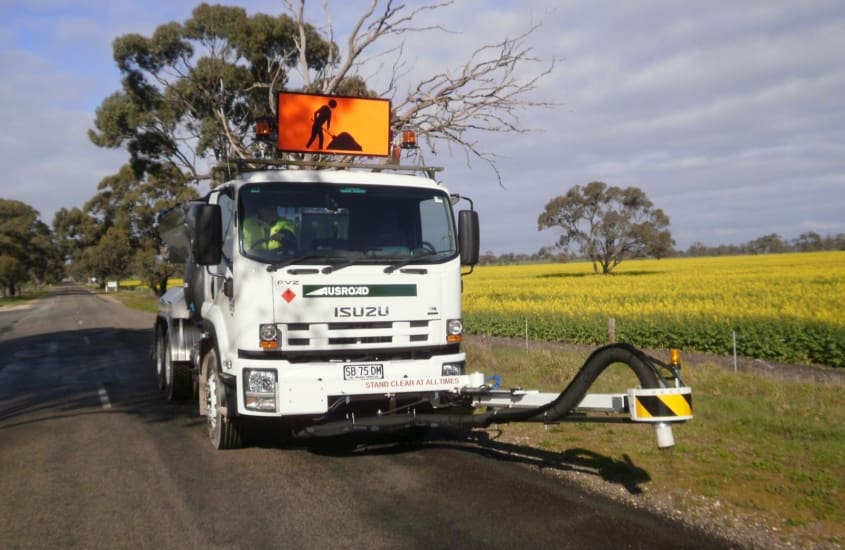 Ausroad Helps to Build Safer Roads
Ausroad builds tough, specialist road maintenance trucks designed specifically to work in harsh environments, to be low maintenance and to exceed Australian Standards. Providing road maintenance solutions is vital to your business, so you need the best people on your team to drive your business forward.
Without a doubt, if your business has been contracted to supply road maintenance services, then you need trucks and equipment that are built to last and use the latest technology, so you can stay ahead of your competitors.
This means that you need high quality, customised trucks, full training and backup support services, and the flexibility of purchasing or hiring your trucks and equipment.
 
High quality trucks customised to your needs
Ausroad's trucks can be customised to suit the specific road maintenance services you provide, so you can always be sure of having the latest technology on hand. What you have is a road maintenance body fitted to a standard cab chassis, but with your modifications included. So you can chose between a HD truck and a Jetmaster truck, with optional additional equipment to suit your individual requirements and both come with a 3 year warranty.
Full training and backup support
When you hire road maintenance trucks from Ausroad, you can chose from their well-maintained fleet of high quality, modern trucks. So you don't have to put up with older trucks that have seen better days, you have access to some of the best trucks in the world. You also have full training and backup, as well as fitters and maintenance personal on call if you need them at any time.
The flexibility of hiring your trucks
If you hire your trucks, this brings a whole new meaning to road maintenance solutions, because you can hang onto your capital and use it for other business opportunities, instead of tying it up in hard assets. It's fair to say that the resources industry has taken a downturn, so having access to your capital in such a volatile market can mean the difference between the success or failure of your business in the future. So if you are in the market for some tough road maintenance trucks, call Ausroad on 07 3216 7058.
https://ausroad.com.au/wp-content/uploads/Tatiara-005.jpg
1200
1600
https://ausroad.com.au/wp-content/uploads/new-logo-400x74.png
2015-12-22 20:21:32
2019-06-24 12:07:29
Ausroad Helps to Build Safer Roads