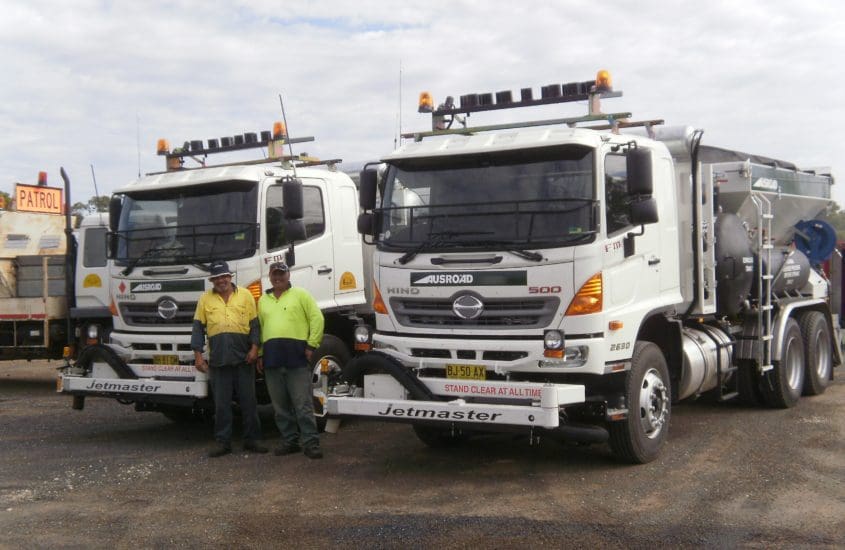 When you are looking for mining maintenance contractors in Australia, you can't go wrong with Ausroad. These guys design and manufacture a range of trucks and loaders which are top quality, efficient and tough. Their trucks are designed specifically for the rough conditions involved in road maintenance in Australia, as well as on open cut mines.
So let's take a look at some of their trucks and why they are so popular in Australia and around the world.
Stemming trucks: Ausroad's stemming trucks have revolutionised the process of stemming, making it safer, more efficient and saving their clients lots of money. Their stemming trucks have the largest payload capacity in Australia, really fast hole filling and can deliver 26 tonnes in 15 minutes flat. Ausroad are without a doubt the best mining maintenance contractors in Australia.
Stemming contour loaders: When you want a fast, zippy stemming truck you need to call Ausroad because their contour loaders are unique and the first of their kind in the world. You don't need to worry about hilly, contoured surfaces anymore, because the rubber tracks and the perfect design of these units gives you maximum stability and all-terrain agility. It can even be radio-operated, keeping your drivers at a safe distance – serious toys for serious guys.
Water trucks: Ausroad's water trucks are reliable and robust and are used for road maintenance in Australia, as well as in open cut mines. With these superior designed trucks, your downtime due to maintenance or mechanical failure is massively reduced, because they are designed for the tough, hot outback conditions in Australia.
All of these trucks come with full mine specifications as standard and all of them can be customised to your needs. Ausroad has a fleet of stemming trucks and water trucks available for hire and can deliver them anywhere in Australia and even provide you with full training and backup support as well. You always have expert technical support available at all times, and dry and wet hire rates are also available.
So if you are searching for mining maintenance contractors in Australia, it will pay you to call Ausroad on 07 3216 7058 for a chat about your requirements.
https://ausroad.com.au/wp-content/uploads/Case-Studies-top-banner.jpg
1920
2560
Grant O'Neill
https://ausroad.com.au/wp-content/uploads/logo.png
Grant O'Neill
2015-11-20 16:23:20
2019-06-24 12:09:56
Who are the Top Mining Maintenance Contractors in Australia?