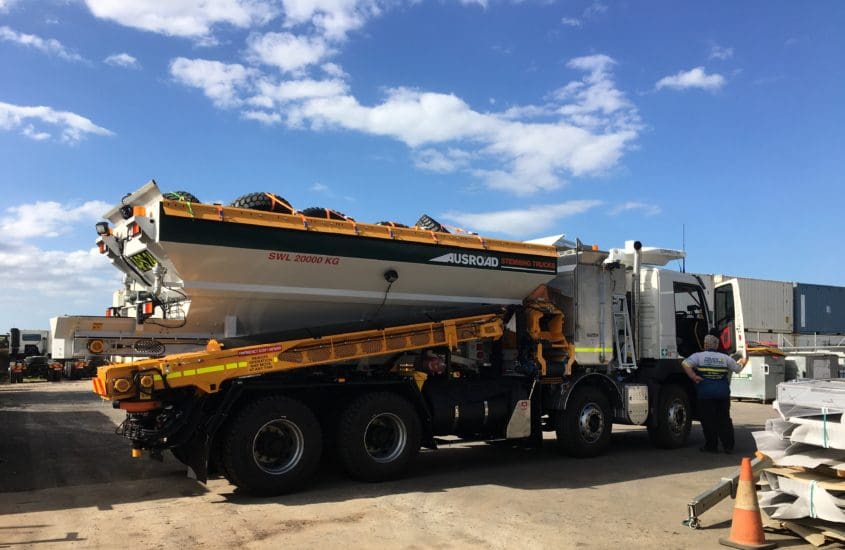 Ausroad are the leading manufacturers of mining equipment in Australia and we have a large range of mining equipment for hire. We build our trucks tough, so they are low maintenance and can withstand the harsh Australian outback.
Our most popular hires have to be our top of the line stemming trucks, so let's take a look at the specifications we offer and why the Ausroad stemming trucks are the best in Australia.
Mining equipment hire – the Ausroad stemming truck
When you are in the market for mining equipment in Australia, you want the best trucks you can find at the best prices. We not only have the best stemming trucks, but we also have the best stemming contour loaders as well and we can deliver anywhere in Australia.
Mining equipment hire has never been so easy, because we also have fitters and maintenance personnel on call and give you full training and backup support for dry hires (we have wet hires as well). Our fleet of stemming trucks includes 11 to 16 cubic meter hoppers with side or rear conveyors, full calibration and dust suppression.
Stemming trucks: When you hire our stemming trucks you have an IFM Canbus control system, giving you complete in cab control of all functions (belt feed, side shift, dust suppression, delivery volume and rear conveyor). You have a left or right side conveyor, a variable displacement hydraulic pump, (complaint with MD G41), a hydraulic oil cooler, a 1000 to 3400 litre water tank and a 29 litre/min dust suppression system.
Your stemming truck also comes with LED tail lights (high and low mounted), floodlights for night time operation, LED beacons, emergency stop buttons, wheel chocks, fire extinguishers, a hydraulic hopper hatch and a CAT jump start connection. These stemming trucks are the toughest mining equipment in Australia.
Stemming contour loaders: Our contour loaders are a track based unit that is remote controlled, but also has ride on options. It has a 1.5 tonne capacity, meets all mine specifications, is simple and easy to operate and is perfect for stemming on hilly or contoured surfaces.
So if you are in the market for mining equipment hire, call Ausroad on 07 3216 7058 and we will have you up and running in no time at all.
https://ausroad.com.au/wp-content/uploads/IMG_1642-scaled.jpg
1920
2560
Grant O'Neill
https://ausroad.com.au/wp-content/uploads/logo.png
Grant O'Neill
2016-02-19 21:35:44
2019-06-24 11:47:06
What Specifications Should I look for in a new Stemming Truck?