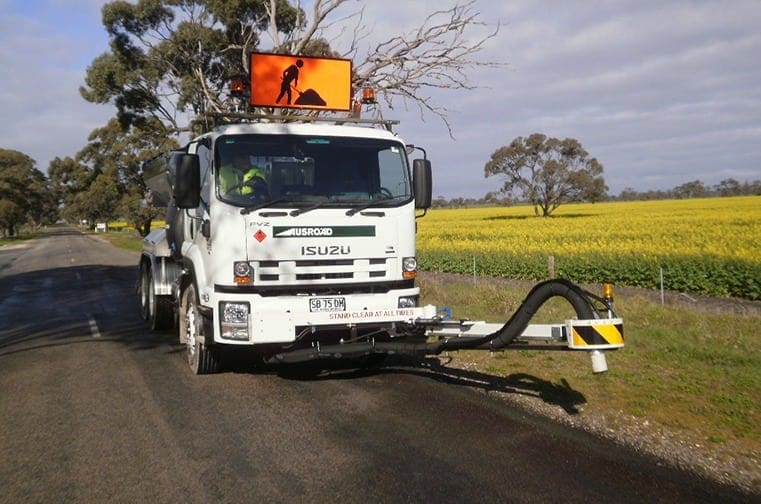 8 Reasons to Hire Ausroad Road Maintenance Trucks for Your Business
At Ausroad, we sell and hire out our Jetmaster trucks, HD trucks and emulsion spray units to private companies who have usually won contracts for road maintenance or even to local councils themselves. If you are a business owner or manager in the industry, you are well aware that whenever a company requires road maintenance trucks, there is always the question of should you buy or hire?
In today's financial climate many people might think that it is a good idea to hire their road maintenance trucks, so let's take a closer look at 8 of the advantages of hiring, instead of buying your trucks.
1. Supplement your core fleet: If you know that you only need a certain road maintenance truck for a short period of time to finish a job, it makes complete sense to hire rather than buy.
2. No maintenance: You save money on services and maintenance, as we deal with all of that for you and all you need to do is complete your job.
3. No transport needed: We deliver all of our trucks anywhere in Australia, so you save money on transport costs as well.
4. No registrations or insurances: Part of the costs in owning these large trucks are the costly registrations and insurances. We pay all of these for you when you hire from us, so you save even more money.
5. No extra storage needed: When you no longer need to use the road maintenance trucks, you don't have to store them in your storage facilities or yard, because we simply pick them up from you at the end of the hire.
6. Free up your capital: With the downturn in the economy, every dollar counts and having the cash on hand to grow your business is much better than tying it up in trucks parked in the yard.
7. Reduce your liabilities: When you purchase road maintenance trucks they are classed as liabilities and reduce your ability to borrow money from the banks.
8. Modern trucks: All of our road maintenance trucks are top of the line with all the bells and whistles that increase efficiency and reduce time on the road. When you buy your trucks, you are stuck with that model forever.
Call Ausroad on 07 3216 7058 and let's talk about how hiring our road maintenance trucks can help your business save money.
https://ausroad.com.au/wp-content/uploads/rmp_jetmaster_feature.jpg
504
761
https://ausroad.com.au/wp-content/uploads/new-logo-400x74.png
2016-06-28 13:40:09
2019-06-24 11:26:20
8 Reasons to Hire Ausroad Road Maintenance Trucks for Your Business